AFFORDABLE

PRICES

FRIENDLY

& TIDY

WORK

GUARANTEED

LATEST

TECHNOLOGY

Affordable Wooden Floor Restoration, Repair & Refinishing in Camden, NW1
Among all the changing styles and materials of English building, one feature has stood the test of time.
​ The natural wooden floor.
From hardwood boards to parquet blocks, they are durable, beautiful and easy to maintain. So when your floors have become grey, shabby and damaged, banish the effects of wear and time...
With floor repair and restoration from a specialist company.
Make Floor Sanding Camden are your choice.
Whatever the age and condition of your floor - and wherever it is
located: in the office, home, school, shop, restaurant, bar or gallery
- we will give it the appropriate treatment.
Repairing and replacing damaged timber; sanding away old sealant
to bare wood; staining for a change of colour (such as a fresh look
of grey or Scandinavian white); applying the final protective layer of
oil, hardwax or lacquer.
And all with minimum fuss and mess. We'll keep disruption to a minimum by working around your domestic and business schedule. And sanding is virtually dustless with the efficient collection of our modern cylinder machines.
So call us today for your free assessment. Use our expertise and experience of sanding hundreds of floors. You'll get the best advice - for a beautiful new floor completed to the highest standards.
Floor Sanding Camden, NW3 - creating floors to enhance your property.
​
Stone, brick, breezeblock, tiles, slates...
The star buildings of the borough are Fenton House and Kenwood with their literary associations, but others are worth more than a passing look.
Hampstead parish church of the 1740s is more impressive within than without, its high galleries looking down on sensitive Victorian restoration. Entering the churchyard, the wrought iron gates were brought from Canons Park at Stanmore, the enormous house of the Duke of Chandos.
Heading south, the new St Pancras Church of 1822 was the most expensive church in London since St Paul's. Copied from a Greek temple, its caryatids have a disconcerting appearance – explained by their being too large to fit into the allotted space. These ladies were therefore subjected to emergency surgery on their middle portions.
The same architects built St Michael's in Camden Town - appropriately, as it's another example of the short-lived 'Greek Revival' in architecture, now used by the Greek Orthodox Church.
LATEST NEWS, RECOMMENDED ARTICLES & TIPS
Should I sand and finish my floors when I want to move?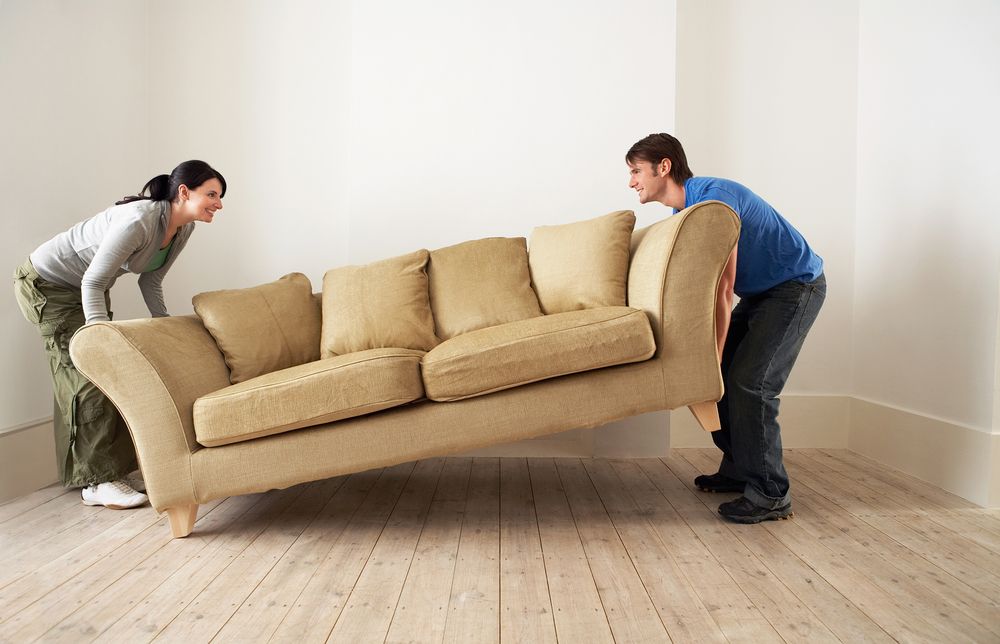 If you've lovingly restored your wooden floors, will they truly add value when you come to sell your property? For property guru Phil Spencer, hardwood floors are a no-brainer thanks to their longevity, low maintenance and family appeal. But if your floorboards are looking the worse for wear and you've decided to up sticks and move, is it worth refinishing them or leaving them for the next owner to tackle?

Do wood floors genuinely add value?

It's a difficult one to qualify, as most of the evidence for increased value is anecdotal. The arguments for increased re-sale rest on a few studies where real estate agents said they believed that houses sell faster, are easier to sell and sell for more money when they can boast wooden floors throughout. It may be difficult to drill down into the data, but there's no doubt that wood floors can get a prospective buyer through the door and have a higher perceived value than any other type of flooring.

Do wood floors add aesthetic appeal?

Definitely! Wood floors can look fantastic but time and wear and tear can take their toll. Edges start to look a little scuffed as years of shoes and boots leave areas that are marked and stained. However, with some TLC and a drum sander you can refinish the floor to match your personal taste and hopefully add some real value to your home. One thing to remember, if the rest of your house looks tired and worn, then you might be better to focus your efforts elsewhere and assume that your potential buyer will want to do a complete refurb including the floors.

How do I do it?

The answer is to hire the right equipment and prep the area you'll be working in thoroughly before you start. Dust free standing machinery is the savvy choice both to protect your lungs and to make clean up and finishing a much more straightforward process.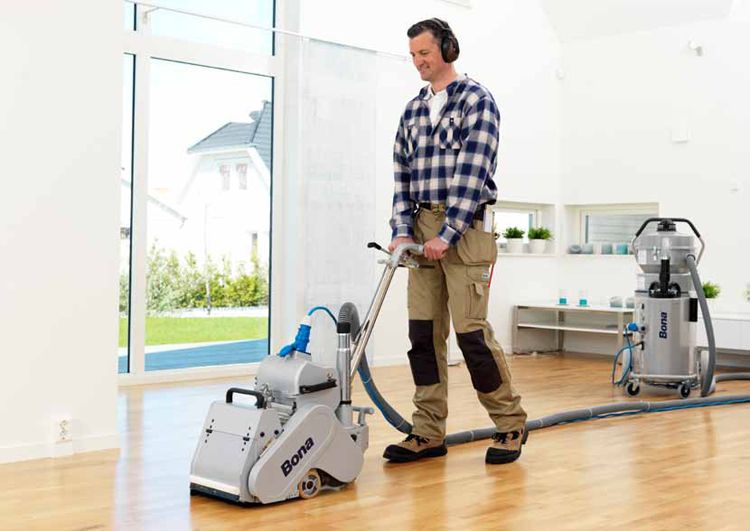 • Prepare the room thoroughly before you start by removing furniture, taping off any furniture that can't be moved, covering all the plug sockets and banging in any protruding nails.
• Use a drum sander to strip away the old varnish or polyurethane.
• Refinish by using a dye if you want to change the colour of the wood, and your choice of polyurethane (either matte or with a shine) or oil for the perfect low-maintenance finish.

For more advice, or to get the professionals on the job, contact the Floor Sanding Co today.
BEFORE & AFTER